One of the challenges at a big university like Nagoya University is providing opportunities for Japanese and international students to spend time together and share their perspectives and experiences.
Presentation Hour, established in 2014 by Professor Hitomi Takaki and students involved in the Small World Coffee Hour cultural exchange events, is a twice-yearly event in which Japanese and international students give short presentations in Japanese and English about aspects of their university and cultural exchange experience.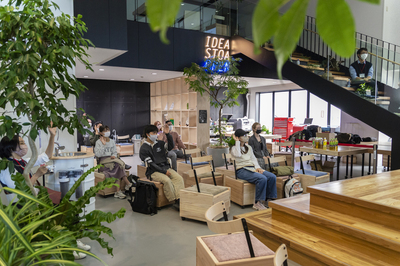 4th year student in the School of Economics Miri, who presented about her experience studying abroad in Germany, became a member of the Presentation Hour group after volunteering at the NU Help Desk for international students in the International Center. 'I'd always had an interest in cultural exchange and meeting international students because I lived in Canada as a child,' she explains.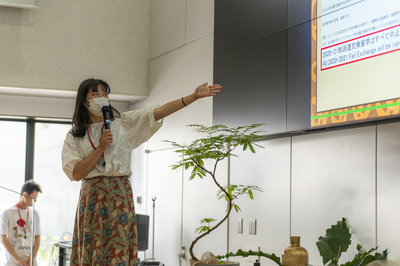 Satoru, PhD student in the Graduate School of Science, came to Presentation Hour seeking a place to continue the international experience he had enjoyed while studying abroad and appreciated its welcoming philosophy. 'As a research student, my options were limited,' he says. 'Most university societies don't accept research students, but Small World Coffee Hour and Presentation Hour did.' Satoru presented on the subject of his long and varied academic career, with the message that it's okay to not know what is coming next and to approach new challenges with open arms.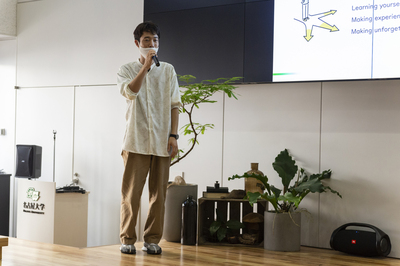 Agne, a Lithuanian graduate student in the Graduate School of Environmental Studies, gave a talk about her experiences diving deep into the culture of mikoshi, traditional floats carried on the shoulders of participants during festivals at Shinto shrines. 'I actually ended up as a Japanese major by accident,' she laughs. 'I had only put Japanology as my second choice for undergrad study, but when I got an offer I decided to take it and now here I am!' Participating in the complicated and storied rituals of Shinto festivals is a door that remains closed to many non-Japanese, but Agne's fluency in Japanese and deep understanding of the culture has allowed her to access this fascinating world.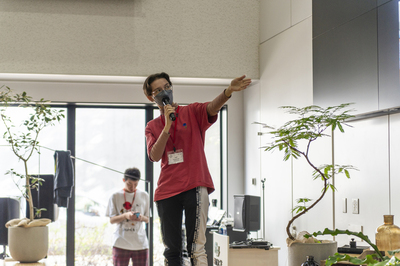 This Presentation Hour event was held in the Idea Stoa, a new facility for meetings and presentations in the Nagoya University National Innovation Complex. A 'stoa' is an ancient Greek term for a public meeting space, and the Idea Stoa upholds this philosophy with its open-plan design and ability to accommodate multiple different uses.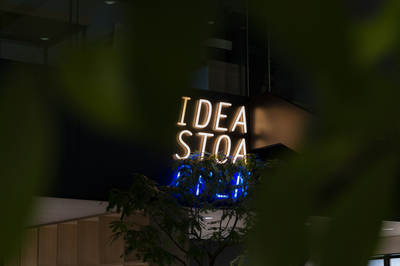 'Giving students the opportunity to engage with those from other cultures is an important part of their personal development', says Professor Takaki. 'It's an opportunity for them to discover their own potential to engage and study globally.'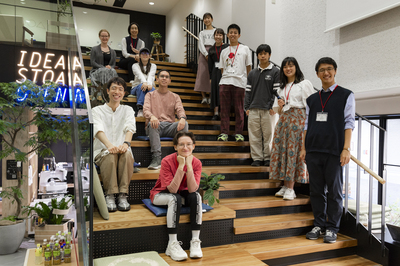 Article and photos: Edmund Rhind-Tutt