My name is Kwong Qi Jun, and I am currently a second year undergraduate under the G30 program in the School of Law. Under the G30 program, I was fortunate enough to have had classes on law, political science, economics, management and other subjects throughout my freshman and sophomore year. These classses have infinitely opened up my career choices and has helped me in discovering my real interests.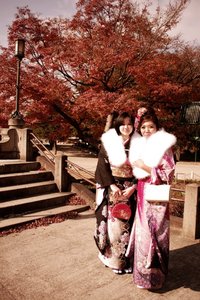 Nagoya University prides itself in providing world-class education, and the free intellectual environment that Nagoya University provides is what I enjoy most. This academic freedom is vital especially in the field of social sciences, where it is important to not be detached from the constant changing environment while doing our studies. After our lectures, the G30 law and political science students regularly discuss over ideas and have light debates with our professors on topics topics ranging from international political economy to domestic political issues. It was an amazing experience to listen and understand the different perspectives of my classmates from varying backgrounds on both general and sensitive issues, where at the end of the day, we all learned to accept our differences of our opinions shaped by our unique and diverse life experiences.
Academics aside, pursuing my studies in Nagoya University was an amazing social experience. Currently, I am in a rock band along with three other friends from the G30 program, a Japanese, a Vietnamese and an Indian. It is amazing how all four of us, from diverse backgrounds embark together on a journey of musical pilgrimage. In addition, I am too a member of the Nagoya University G30 Peer support group, assisting and helping G30 students to overcome and cope with various problems including homesickness, financial problems, managing culture shocks and more. Participating in these extra-curricular activities has served as a good eye-opener, and gave me the opportunity to cherish life at its fullest.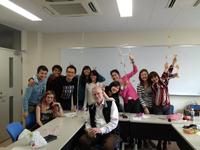 Nagoya's central location makes it easy to access other big cities, such as Tokyo, Kyoto and Osaka whenever our research project demands. The Shinkansen route too, passes through Nagoya, and with the Chubu airport nearby, life in Nagoya is undoubtedly convenient.
 Please join us in pursuing your further studies in Nagoya University! We look forward to seeing you here!