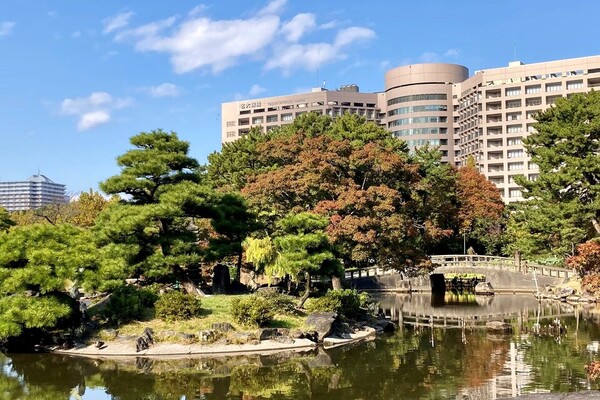 On November 3 and November 4, 2022, Nagoya University hosted the sixth annual meeting of the Global Alliance of Medical Excellence (GAME) on its Tsurumai campus.
GAME is a network of seven medical schools around the world dedicated to medical education and research collaboration. It encourages members to contribute their complementary skills to interdisciplinary research collaborations. It also provides exchange opportunities for students to access resources from different universities and to build professional networks. In order to build long-lasting and solid relationships, only one institution from each country is allowed to join GAME. Nagoya University, the only Japanese university, hosted the event for the first time this year.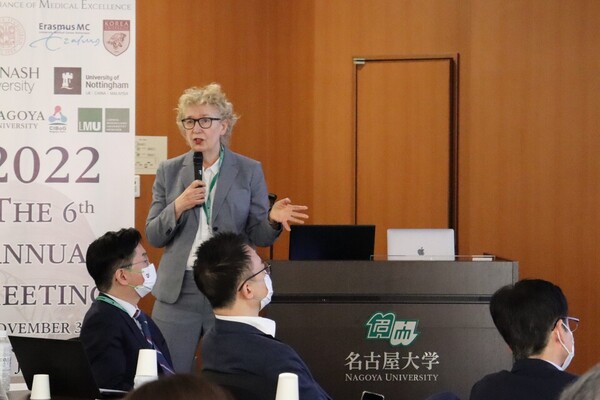 The GAME meeting was held in person for the first time in three years, with the theme "Convolution of Informatics and Biomedical Sciences." About 50 participants from Asia, Europe, and Australia presented updates on their research projects, exchanged ideas, and explored collaboration opportunities and new strategies. Presentations covered timely topics such as climate change and artificial intelligence (AI) technologies. For example, a researcher from Australia proposed to researchers to work together at a dedicated center to focus on the climate crisis and health care, in order to develop medical systems that are resilient to climate change. 
Professor Hiroshi Kimura, the dean of the Nagoya University Graduate School of Medicine, stressed the importance of keeping the field up to date with the latest topics, including the COVID-19 pandemic, AI, and climate change."It will be increasingly important to discuss environmental issues," Professor Kimura said. "It is not something that people in only one region can solve, but it requires that people from all over the world work together."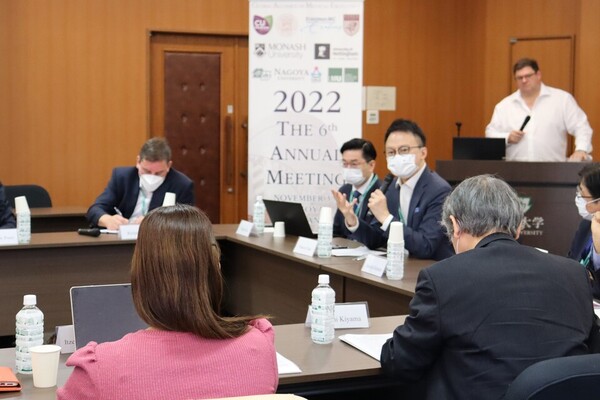 The GAME has seven member universities - University of Bologna, the Chinese University of Hong Kong, Korea University, Ludwig Maximilian University of Munich, Monash University, Nagoya University, and University of Nottingham.
Learn more about the GAME at https://www.game-med.net/
Learn more about Nagoya University Graduate School of Medicine https://www.med.nagoya-u.ac.jp/medical_E/