Nagoya University Global 30 International Programs has unveiled its redesigned website: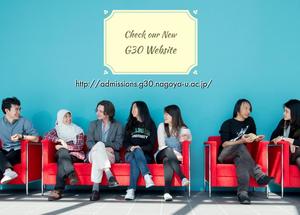 Message from the Nagoya University G30 International Programs office:
We are excited to announce the launch of the new website for Nagoya University International Programs!
The admissions requirements for undergraduate programs are also released on the website.
Please take a look around and we hope you will explore an opportunity to study at Nagoya University.