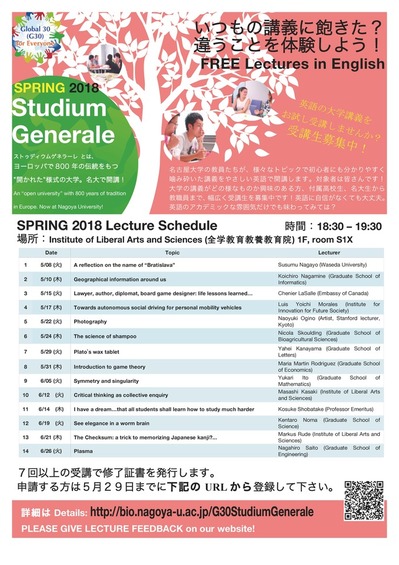 Studium Generale is a series of introductory level talks in English by Nagoya University faculty members. Topics cover any research or teaching field at Nagoya University. Everybody is welcome to attend any lecture!

Period: May 8th to June 26th
(Every Tuesday and Thursday evening 18:30-19:30)
Place: Institute of Liberal Arts and Sciences 1F, room S1X

Anybody who attends 7 or more lectures may request a Certificate of Completion signed by a Vice President of Nagoya University.

Register by Tuesday, May 29th if you want this:

For more details please check the following site: