Although the cherry blossoms bloomed a little too early to welcome this year's matriculating students, everyone at Nagoya University would like to extend a warm welcome to all 4,386 of our new undergraduate and graduate students who attended today's entrance ceremonies.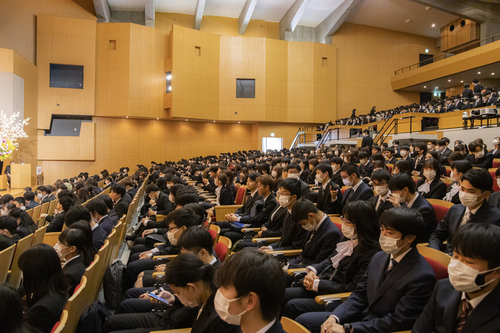 Seated in the Toyoda Auditorium, which was filled to capacity for the first time since the pandemic, the new students heard the Nagoya University Orchestra play the overture to Richard Wagner's Die Meistersinger von Nürnberg before speeches by Nagoya University President Naoshi Sugiyama and Distinguished Professor and Nobel Laureate Ryoji Noyori.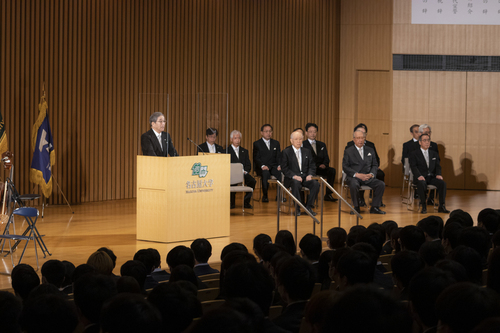 With many developments planned for Nagoya University in the coming years, it's an exciting time to become a student at one of our 9 undergraduate and 16 postgraduate schools. Check out the English admissions information here to see if we have a course that's right for you.