Ms. Ayuko Suzuki, who graduated from the School of Economics at Nagoya University and currently belongs to Japan Post Group, won second place in the women's marathon qualifying race at the Marathon Grand Championship held in Tokyo on September 15, 2019. This win enables her to participate in the women's marathon race at the 2020 Olympic Games in Tokyo.
Related website: Marathon Grand Championship (in Japanese)
The women's marathon race of the 2020 Tokyo Olympic Games will be held at and around the Olympic Stadium on August 2 (Sun), 2020 from 7:00 a.m. to 10:30 a.m.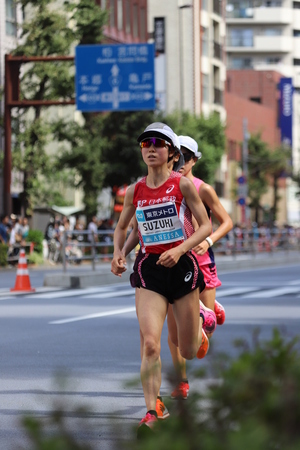 Ms. Ayuko Suzuki