A special graduation ceremony was held on the afternoon of March 27, 2023, to celebrate the achievements of the graduates of the Asian Satellite Campuses Institute (ASCI) Transnational Doctoral Programs for Leading Professionals who have completed their PhDs in this academic year.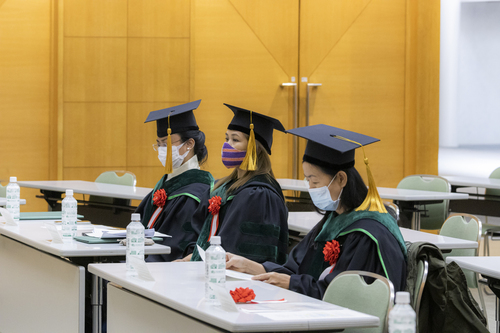 Held in a hybrid format, with staff and graduates attending both in person at Nagoya University Symposion Hall and online at the Asian Satellite Campuses in Cambodia, Laos, Mongolia, and the Philippines, the event gave graduates the opportunity to present their doctoral theses to the audience as their final project at Nagoya University.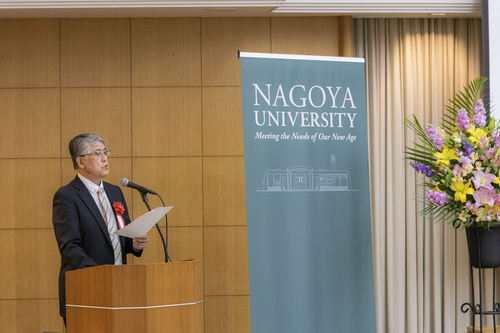 ASCI Director Professor Akira Yamauchi introduced the graduates, Dr. Viengvilay Thiengchanhxay from Laos, Dr. Somony Mam and Dr. Theary Ren from Cambodia, and Dr. Maria Christina Francisco Campita and Dr. Joy Barraquias Banayo from the Philippines. Congratulatory speeches were also delivered by Nagoya University President Naoshi Sugiyama, Professor Masahiro Yano, Dean of the Graduate School of Law, and Professor Satoru Tsuchikawa, Dean of the Graduate School of Bioagricultural Sciences. Dr. Thiengchanhxay received his PhD in law, and the other four received their PhD in bioagricultural sciences.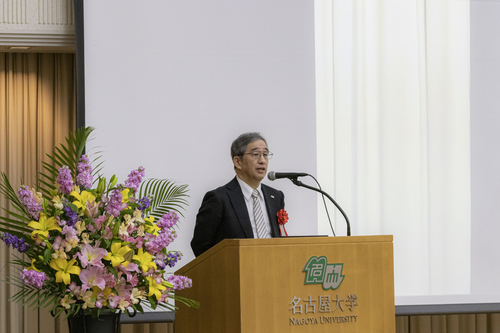 ASCI is one of Nagoya University's key international outreach initiatives, with bases in Cambodia, Laos, Mongolia, the Philippines, Uzbekistan and Vietnam. The unique Transnational Doctoral Programs for Leading Professionals program offers MA or MSc holders from Asian countries working in government positions the opportunity to pursue a PhD at one of six Nagoya University graduate schools (Law, Medicine, Bioagricultural Sciences, International Relations, Environmental Studies, and Education and Human Development) without having to take time off from their careers.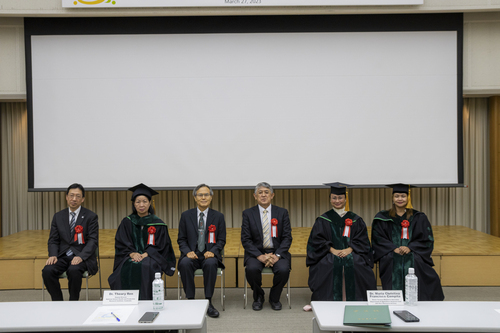 From left: Professor Satoru Tsuchikawa, Dr. Theary Ren, Professor Kazuhito Kawakita, Professor Akira Yamauchi, Dr. Joy Barraquias Banayo and Dr. Maria Christina Francisco Campita
Read more:
Nagoya University Asian Satellite Campuses Institute