Professor Masaru Hori, Director of the Center for Low-Temperature Plasma Sciences, Nagoya University, was selected to receive the Medal of Honor with Purple Ribbon for the 2022 Autumn Conferment. The Government of Japan awards this medal to individuals who have contributed to important academic and artistic developments, improvements, and achievements.  
Professor Hori's Contributions:
In low-temperature plasma sciences, Professor Hori was the first person to develop a new plasma measurement method to quantitatively clarify a previously unknown mutual reaction mechanism between radicals and solids in the plasma process. Opening a new interdisciplinary field, he made it possible to develop high density atmospheric pressure plasma equipment used in medicine and agriculture.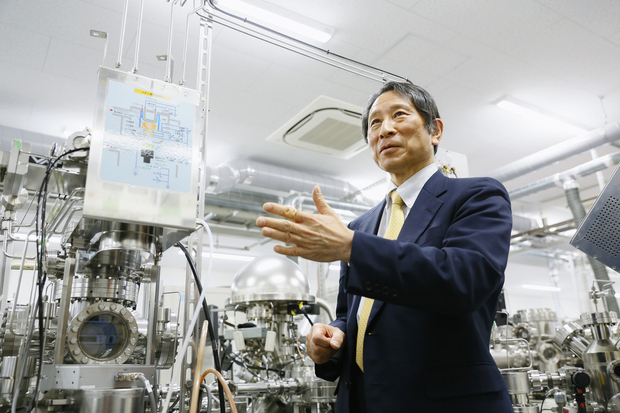 Professor Hori at his laboratory
Profile of Masaru Hori
Center for Low-Temperature Plasma Sciences, Nagoya University