Keiko Torii, Principal Investigator of the Institute of Transformative Bio-Molecules, and Visiting Professor of the Graduate School of Science, at Nagoya University (Investigator at Howard Hughes Medical Institute, and Distinguished Professo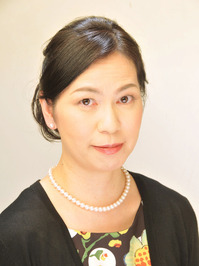 r at the University of Washington), has received the 35th annual Saruhashi Prize in 2015.
The prize is one of Japan's leading prizes for female scientists, with a 35-year history since its establishment in 1980. It is awarded in May of every year by the Association for the Bright Future of Women Scientists to a female scientist under the age of 50 who has achieved distinguished advances in natural science.
The subject of Prof. Torii's award-winning research project is the "Mechanism of Cell-Cell Communication and Stomatal Development in Plants."
Fur further details of the award-winning research, please refer to the following Saruhashi Prize Website (in Japanese)