Nagoya University has received the 3rd Brilliant Female Researchers Award (Jun Ashida Award) from the Japan Science and Technology Agency.
The award is presented to organizations that promote the active participation of female researchers working on outstanding research that contributes to a sustainable future society.
Nagoya University has won the award in recognition of its relevant efforts, such as openly recruiting faculty for women-only positions, establishing the nation's first permanent after-school day-care center on a university campus, honoring leading female researchers, assigning research support staff to researchers trying to balance work and family life, and developing activities for the international organization's HeForShe campaign.
Nagoya University President Seiichi Matsuo attended the award ceremony held at the National Museum of Emerging Science and Innovation in Tokyo on November 3, 2021.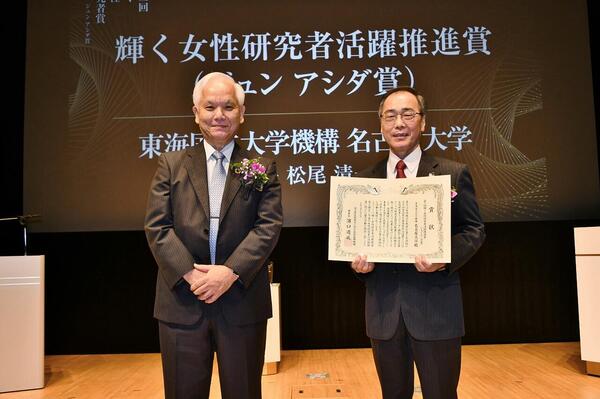 (Photo courtesy of JST)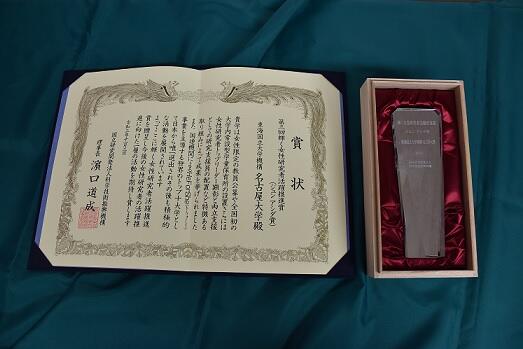 Commemorative certificate and prize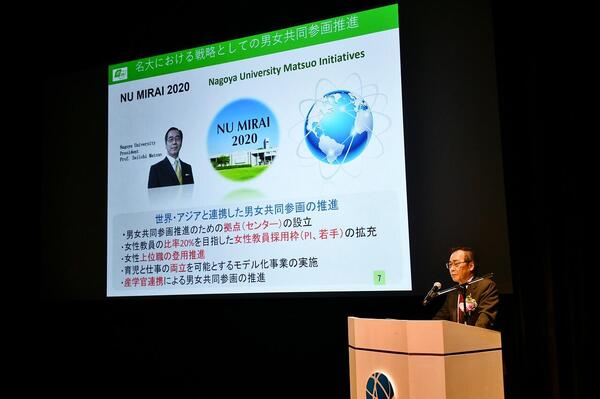 (Photo courtesy of JST)
Related Website: Japan Science and Technology Agency's (JST's) Website (in Japanese)